Dry Cleaning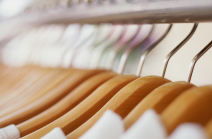 Direct laundry provides convenient dry­ cleaning and laundry pick­up and delivery services throughout northern New Jersey.
Our state-­of-­the-­art equipment allows us efficiency, flexibility, and all over savings. We then pass those savings along to our customers through convenience and lower prices.
At every stage of our cleaning process you will find that our equipment, techniques, and customer service is what sets us apart from the competition.